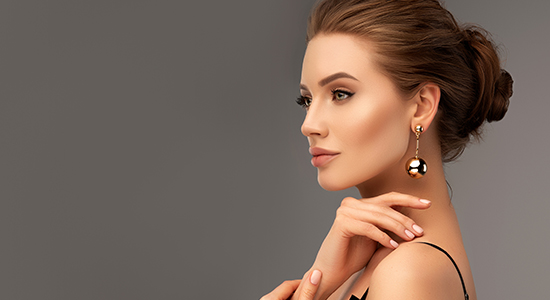 INJECTIONS:
Botox® – A small amount of this purified protein is injected into the desired facial area to suppress activity of the muscles that cause wrinkles or expression lines.  Results from this minimally invasive procedure take effect usually within 7 days with no down time and last up to 6 months.  To find out more about why millions of men and women have chosen Botox visit www.botoxcosmetic.com.
$300 & up
Dysport® – This is an injection used to temporarily improve the look of your moderate to severe frown lines without changing the look of your whole face. The untreated facial muscles still work normally, allowing you to freely show facial expressions, such as smiling, in untreated areas. To learn more about Dysport visit, www.dysportusa.com
$300 & up
Juvederm® – Using the naturally hydrating substance, hyaluronic acid, this injectable gel filler is used to reduce lines around the mouth and nasal region.  It is infused with lidocaine to improve comfort during treatment.  Immediate, natural-looking results take effect after one treatment and last up to a year.  To learn more about Juvederm visit www.juvederm.com
$650 / vial
Restylane®/ – The Restylane family of products includes Restylane, Restylane Silk, Restylane Lyft, Refyne and Defyne. These products can be used to add volume and fullness to the skin to correct moderate to severe facial wrinkles and folds, such as the lines from your nose to the corners of your mouth (nasolabial folds). Restylane may also be used for lip enhancement in patients over 21 years. To learn more about Restylane visit, restylaneusa.com
$650 / vial
Radiesse® – Volumizing Filler works immediately so the results are instant. Once injected, this filler adds the volume and lift needed to diminish the signs of aging. What makes RADIESSE truly unique is the ability of the product to act as a scaffold under the skin, providing structure and stimulating your own natural collagen to grow. The production of natural collagen continues for several months, which extends beyond the initial effect. Best of all, the natural results are clinically proven to last a year or more in many patients, which means more value from each treatment and long-lasting results. To learn more about Radiesse visit, www.radiesse.com
$750 / vial
RHA®/ –The first and only FDA-Approved HA filler for dynamiv facial wrinkles and folds.  Dynamic wrinkles and folds appear in areas of the face which move repetitively. RHA® is designed to be resilient enough to adapt to your facial movement To learn more about RHA visit, www.revance.com
$650 / vial
Sculptra® Aesthetic – This injectable agent restores more youthful facial contours by stimulating natural collagen production in areas where age-related volume loss has occurred.  Subtle results over time give you a more natural appearance with longer lasting effects. A full treatment, three sessions on average, can last up to two years.  For more information visit www.sculptraaesthetic.com
$750 /vial
Voluma® – Along with lines and wrinkles, a loss in cheek volume can also show signs of aging.  Voluma is an FDA-approved injectable gel used to instantly add volume back to your cheeks.  Age-related volume loss can be corrected with this subtle lift and may last up to two years.  For more information visit www.juvederm.com
$800 /vial
Kybella® – The only FDA-approved injectable treatment that destroys fat cells in the treatment area under the chin to improve your profile.  For more information visit www.mykybella.com
$650 / vial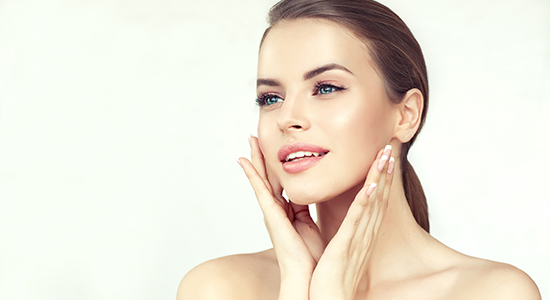 OTHER MEDICAL GRADE TREATMENTS:
Microdermabrasion with Epi-Infusion – Dermasweep™ Epi-Infusion treatments combine exfoliation with delivery of skin specific topical solutions, leaving patients with fresher-feeling and better-looking skin.  First, the nylon bristle tip and vacuum pump gently lift the skin sweeping away the dull/dead layer.  Then, the skin is infused with one of the following topical solutions to treat your specific dermatological condition: Vitamin-C, Salicylic Acid, Hyaluronic Acid, or Hyperpigmentation Serum.
$125
Microdermabrasion with Premium Infusion – Ask our staff how you can take your Dermasweep™ Epi-Infusion treatment with one of our premium infusions.
$175
Dermaplaning – This technique uses a sterile blade to gently exfoliate dead skin cells and unwanted peach fuzz.  Achieve smooth skin in just one hour with this completely painless procedure.  Evens skin tone and texture with no downtime.
$125
Microneedling – Also known as collagen induction therapy, microneedling restores healthy skin by stimulating the formation of new collagen and elastin.  The treatment is performed with a device containing ultra-fine needles which cause controlled micro-injuries.  This triggers the body's natural healing process which helps improve fine lines, scarring, skin texture, pore size and hyperpigmentation. This minimally invasive procedure is ideal for patients who want a more aggressive therapy than chemical peels without the downtime of laser treatments.
$275
Microneedling  with Exosomes- Take your Microneedling treatment to the next level by harnessing the healing power of exosomes.  Exosome treatments are based on the most cutting edge scientific biotech breakthrough for skin rejuvenation and regeneration. Exosomes are responsible for cell to cell communication and for facilitating the exchange of RNA and other important proteins between cells.
$475
Microneedling  Add On-  Include the neck or decollete to your Mesotherapy, Microneedling or Microneedling with Exosomes.
$100
Mesotherapy – A minimally invasive procedure using the microneedling tool at a superfine depth.  Infusion of peptides or other skin care agents are delivered into the mesodermal layer of the skin nourishing and rejuvenating the skin while stimulating collagen and elastin.
$225
Laser Hair Removal – Laser energy selectively heats hair follicles to permanently reduce visible hair growth.  This technique works best with darker hair and lighter skin types.  Treatments are most effective when used in a series spaced a month apart.
$150 & up