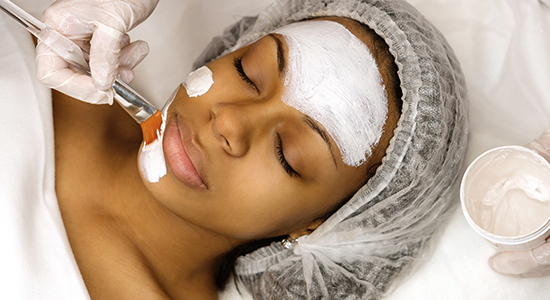 All facials are modified to suit your skin type.
Therapeutic Acne Treatment – This deep cleansing facial is perfect for teens.  It includes exfoliation to remove pore-clogging debris, gentle extractions of impurities, and a therapeutic mask to reduce oils and soothe inflamed areas.
35 minutes….$64       package of 4….$192
Anti-Aging Treatment – Feel transformed with our unique exfoliating, antioxidant-rich facial aimed at repairing and firming damaged skin.
50 minutes….$100
Signature Renewal Treatment – This treatment begins with a thorough analysis to determine the best products for your skin, followed by deep cleansing, exfoliation, extractions, botanical treatment mask and therapeutic facial massage. Perfect for male or female and all skin types.
50 minutes….$100
Skin Lightening Treatment – Customized treatment suitable for treating hyperpigmentation and age spots using our therapeutic PCA brightening treatment mask
50 minutes….$100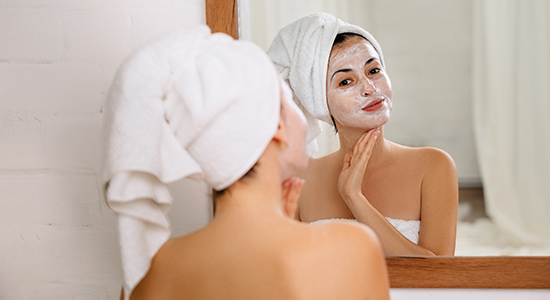 Express Treatment – Consider this abbreviated version of our Signature Facial for those on-the-go, or as weekly maintenance to keep the skin looking fresh.
30 minutes….$60
Signature Back Treatment – Our deep-cleansing, exfoliating facial for your back is modified to your skin type to reveal healthier, revitalized skin.
50 minutes….$130
FACIAL ADD ON SERVICES
Reduced rates offered when combined with any of the above services.
Brightening Treatment – $40
Dermaplane – $80
Detoxifying Pore Treatment – $40
Enzymatic Treatment- $40
Epionce Lite Refresh Peel – $35
Eye and Lip Peel – $40
Hand Peel – $35
Neck Peel – $80
Microdermabrasion – $80
Moisturizing Hand Treatment – $15
Oxytrio Treatment  – $55
Peel of your choice – $80 – 140